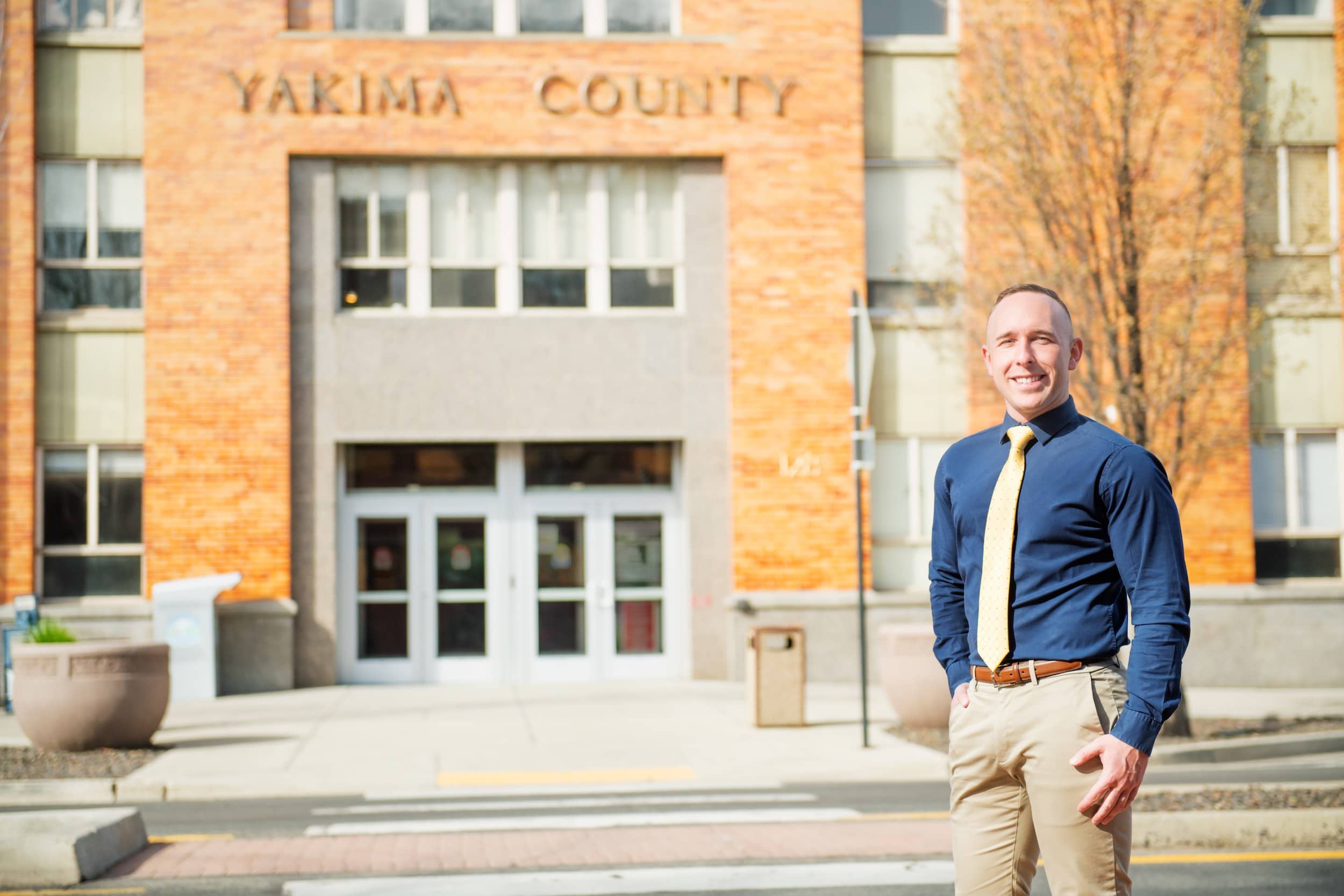 Business Leader and Community Volunteer Kyle Curtis Announces Bid for Yakima County Commissioner District 2
YAKIMA – On Thursday, March 31 Yakima Rotarian and local business leader Kyle Curtis announced his candidacy for Yakima County Commissioner District 2 with a focus on bringing common-sense solutions to Yakima County. He looks to keep our community safe, make homelessness temporary, and increase our housing supply with an emphasis on attainable housing.
"Five years ago, I returned home from the University of Washington to help run my family's businesses as CFO. A move I have not once regretted. Yakima is a beautiful place with amazing people. Yakima is my home." Curtis said.
Curtis continued, "I'm looking to serve Yakima County and bring a fresh perspective and new ideas to address the issues facing us today. We all see that crime is on the rise in our communities. We need to ensure our Sheriff's office has the tools and manpower to address out-of-control violent crime and property crimes. We need to find sustainable solutions to end the homelessness crisis by addressing substance abuse and mental health which, for many, is the root cause of chronic homelessness. We must also increase our housing supply at all levels to provide for low-income and entry-level housing."
State Representative Chris Corry offered a strong endorsement of Curtis' campaign saying, "Kyle's commitment to serving our community demonstrates his passion and love for Yakima. I have no doubt his private sector executive leadership will help ensure fiscal responsibility for Yakima County."
Over the past few years, Curtis has served on various boards and committees. For Yakima County, he has served on the Homelessness Coalition, Planning Commission, and the Yakima County Development Association. This service has exposed him to the important issues at the heart of Yakima.
Curtis places a personal emphasis on service above self, giving back to his community as a member of the Yakima Downtown Rotary, New Leaders of Yakima County, and serving as the Treasurer of Yakima Pride.
Former Yakima City Councilmember Brad Hill backs Curtis and noted, "Kyle will make a fantastic County Commissioner. He is from this community, knows this community, and has a heart for this community. Kyle's business and financial background and passion make him uniquely prepared to take on this role. I'm proud to endorse him!"
Curtis concluded, "I'm looking forward to meeting and talking with my neighbors over the next seven months to show them my desire to give back to our community and solve problems. I look forward to giving back to my community that has given me so much."
Learn more about Kyle Curtis' campaign at KyleForYakima.com.